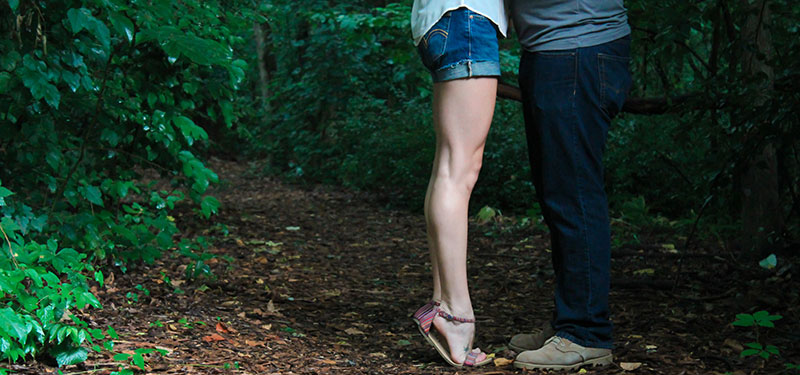 There has always been a need to engage your site visitors, with repeat traffic and conversions dependent on users responses to a page. In recent years, though, this site interaction has become an important factor in search engine optimization. If your site has low user engagement, it can be difficult to gain - or at least maintain - a top position in the search engines. A lack of engagement indicates visitors are not finding what they wanted, so it is natural for a site to slip off the coveted first page. User engagement, when you put your visitors first, is actually not difficult to attain, with a number of methods providing positive results.
Goals
Before looking at the methods for increasing engagement, it is worth understanding the main goals and the reason they are important for SEO.
Reduce Bounce Rate
The bounce rate refers to the percentage of visitors who leave after only viewing one page. While a certain number of visitors will always exit immediately, a high bounce rate often indicates something is wrong. The lower the bounce rate the better, but aiming for below sixty percent is advised.
In some cases, such as a news site or a blog site, a high bounce rate is common. Visitors may come to a specific article, get what they need and leave.
Increase Time on Site
The time on site, or session duration, refers to the average amount of time spent browsing your site before leaving. It is difficult to set a desired duration due to the variations in industry and keyword, but a good target would be to aim for two minutes or higher.
Increase Page Views
Page views can be seen as a combination of bounce rate and time on site. To avoid increasing your bounce rate, you will want to aim for two page views or more. However, if the pages can be viewed quickly, you might want to aim for a higher number.
Methods
The next step is to look at the various methods you can employ to increase user engagement. Each method can have an impact individually, but it would be better to implement them all across your site.
Design
Design style can vary depending on the industry you are in, but there are some common ideas that should shape your website. Simplicity will usually be preferable to complexity, particularly as more users are viewing sites on mobile devices. There have been times when homemade designs produced results, but a professionally-designed site makes it much easier to earn the trust of your visitors. Try to avoid overpowering users with excessive widgets, focusing on a clean and professional style.
Readability
Related to design, readability make your page more inviting, encouraging visitors to continue down the page. Ensure you use a large enough font, space lines effectively, and avoid large blocks of text. Subheadings or bullet points can make a long article appear less daunting, while white space is more inviting to readers. Finally, test your content across a range of devices to ensure it is readable on laptops, tablets, and phones.
Community
Creating a sense of community is a great way to engage people with your site. An obvious starting point is to encourage comments below any content you have created. Comments can sometimes become negative, but careful moderation should ensure a positive response. Responding to commenters also lets people know they are being listened to. For product pages, allowing reviews creates fresh content - good for SEO - and encourages buyers to return to leave their own opinion. Finally, allowing quality guest posts will bring you a new audience, adding a new voice to the site that might resonate with a different section of visitors.
Curiosity
Curiosity will usually increase engagement levels, whether on a blog, product page, sales letter, or video post. To make visitors curious, you don't have to make exaggerated claims. Instead, use subtle elements to keep visitors interested. Most visitors arriving from the search engines will already be intrigued by your niche, so you won't have to work too hard to find curiosity. A blog post, for example, could have a bold headline, an image that falls between the fold of the page, and content that references what will be coming next in the article.
Tools
The obvious tool for measuring user engagement is Google Analytics. The program is free, can be understood quickly, but still has plenty of advanced features for experienced marketers. For users looking to avoid Google products, Clicky has both free and paid levels, Piwik is an open-source software you can host on your own server, and Kissmetrics is a premium product with many advanced features. Heatmaps are another way to understand user activity, so products like Crazy Egg and Hot Jar can be used to track mouse clicks and scrolling movements.
Improving user engagement should be towards the top of your priority list, giving both your visitors and the search engines what they are looking for. The recommended methods are not difficult to perform, but they will have a long-lasting impact on your reputation. SEO can often be a balancing act, with the factors that get results often appearing contrary to producing a converting offer. In the case of user engagement, though, you get to produce a quality site that can be exactly what the search engines respond to.