The Story
Over the years, we have worked with a variety of industries and companies — big corporations, start-ups, non-profits, and schools — and we came to realize that they all had the same needs. We noticed when it came to the smaller organizations, they often wanted to focus solely on just getting off the ground, with an eye towards sales and operations. And although they knew they needed sales support and promotion, they often didn't have the manpower or energy to make that happen.
That's why we started this company. We've started our own companies, and have been through the same school of hard knocks as the rest of you. We would like to take our experience and share it with you. Our goal is to work consistently to get your business seen by the right people in the right way, at an affordable price. We've honed our skills working for everyone from startups to Fortune 500 companies, and it's left us with a passion for helping every business realize their goals.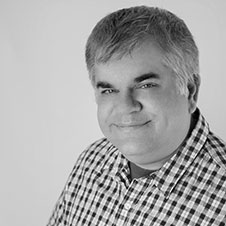 Thomas Murzenski
Director of Technology, Online Marketing
Tom has served as Chief Technologist of the company since its inception. He has over 17 years of experience as a programmer, developing a wide variety of mission-critical systems. He has worked with every type of client from the Sales Force Automation department of Bristol-Myers Squibb to sole proprietors. Tom's specialty is writing perfect code. He has frequently rescued projects by taking Ikea quality code and transforming it into something Gustav Stickley would be proud of!
Having been an entrepreneur for over ten years, Tom brings a strong business sense to his projects. He has a keen ability to structure websites to enhance usability and keep training requirements to a minimum. Simplicity, elegance and clarity are hallmarks of Tom's work, both in the code that nobody ever sees and in the screens that thousands of users see every day. Tom builds his programs the way the pyramids were built - to last for a long time. He still has plenty of applications in daily use that were written when the Internet was just a puppy.
Tom holds a Bachelor of Arts degree from Rutgers University and was formerly an environmental chemist and a steely-eyed airborne scout platoon leader in the NJ National Guard.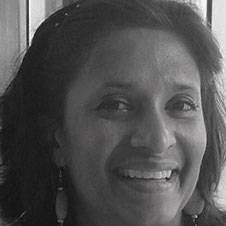 Aruna N. Inalsingh
Lead Strategist, Director of Content Development
Aruna loves to teach others – and has spent more than her fair share of time doing just that. So when she had the opportunity to work with Mark and Tom to help new businesses establish themselves, it was a no brainer for her.
Aruna has spent the past 10 years helping non-profits, start-ups, privately-held companies, and Global 1000 firms bring in more business. She works with her customers to understand what they want, and then implements what they need – on time and within budget. The sky is the limit.
Do you want literature, newsletters, social media, PR, or something else? Aruna can make it happen. This is what she does for companies throughout the world, including some familiar names like British Telecom, Honeywell, and Ann Taylor – virtually or face-to-face, and there are also hundreds of companies that you may not have heard of – at least not yet.
With a BS in Engineering from Cornell University and an MBA from Duke University, Aruna has just the right combination of creativity and practicality, implemented with a heavy dose of fun.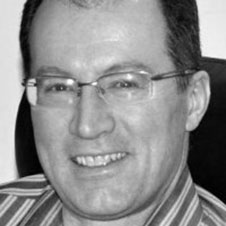 Richard Toomey
Project Manager / Business Analyst
Rich has more than 12 years of experience in developing business systems. Rich has significant experience developing Customer Relationship Management (CRM) and Sales Force Automation (SFA) solutions, including both custom and packaged solutions. Some of the major products Rich has worked with include Siebel, SalesLogics, RemoteWare, and Janna Contact. Rich has also worked with a number of middle-tier contact management systems, including Act! and Goldmine.
Rich has led application development teams and set architectural direction for distributed and Web development efforts. He has been responsible for the development of a number of custom CRM and Knowledge Management solutions that leverage Web-based technologies. His core competencies include business analysis, application design and development, product integration, and project management. Rich has played a wide variety of roles on many software development projects and has participated in the full application life cycle.
Rich has been instrumental in the formulation of Impel's methodology for delivering low cost, high impact, fast turn-around Web solutions that solve the specific business problems of clients.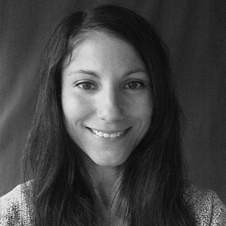 Jennifer McClusky
Art Director
With over 15 years in the design, advertising and marketing fields, Jennifer has worked with a large range of clients and has been involved in all aspects of projects from beginning to end.
She has worked for several companies over the years with a diverse range of clients from start up companies in need of a fresh new brand, to established companies such as Fisher-Price, Labatt Brewing Company, BMW North America, Jaguar, Eight O'Clock Coffee, Wyndham Hotels and Resorts and Safilo.
She specializes in design and production for branding, print collateral, catalogs, integrated campaigns, multimedia and website design and knows the ins and outs of the entire process.
She enjoys working closely with her clients to understand them as best she can in order to deliver the solutions that work best for them and achieving an end product that best fits their needs.
Jennifer received a Bachelor of Arts degree in Graphic Design from Montclair State University.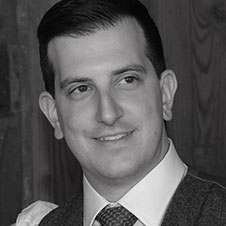 Joe Maranzino
Associate Creative Director
Joe has over nine years of professional design experience working for several small-to-mid-sized companies. His involvement spans all project phases with a multitude of delivery formats. Joe prides himself in taking a partnered approach with clients and believes it is as critical to understand a client's unique needs, objectives, and audience, as it is to create a beautiful aesthetic.
Joe has worked with start-ups to provide branding, website design, app design, and integrated campaigns. He has established and led design teams for a medical education company that educates healthcare professionals on various gastrointestinal and liver diseases worldwide. Sponsorship for these programs were provided by several of the leading pharmaceutical companies in the industry including: AbbVie Inc., Bristol-Myers Squibb, Gilead Sciences, Inc., and Janssen Biotech, Inc.
Joe is an awards recipient of the Art Director's Club of New Jersey, holds a Bachelor of Arts degree from the College of New Jersey in Ewing, NJ, and has previously studied at the University of the Arts in Philadelphia, PA.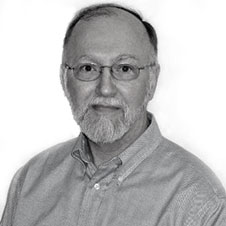 Neil M. Szigethy
Communications / Marketing
Neil brings 30+ years of experience in virtually all areas of marketing and communications for clients as diverse as The Leukemia & Lymphoma Society, Cannondale Bicycles, Sony Electronics and Subaru of America. He has held senior positions on both the agency and corporate side of the business, with work covering the gamut from videos, brochures, websites and TV commercials to executive speeches, brand-building campaigns, relationship marketing and sales training. Also included in Neil's portfolio of work are public relations and consumer marketing projects for Rolls-Royce Motor Cars NA, ExxonMobil, Konica Minolta and HARMAN International.
He is a certified teacher, and a seasoned curriculum designer and facilitator. As a senior manager, Neil has been intricately involved in marketing and integrated campaign decisions, and has contributed to the launch of national consumer brands as well as the development of new messaging and creative for local small businesses.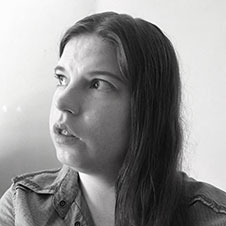 AJ Reardon
Project Manager / Copywriter
A life-long love of the written word led AJ to a career in content creation and management. From reviews of indie comic books to social media postings for a sustainable jewelry line to blog posts about digital currency, she does it all! AJ relishes the challenge of writing for different industries, mastering their jargon and finding the right voice for each business. When not working for Impel, she can be found working on her own personal projects, or curled up with a good book, a cup of tea, and a cat.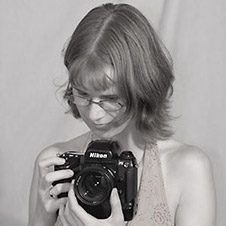 Jana Schickling
Project Manager / Photographer
Jana serves as a Project Manager for the company. She has over 10 years of experience as a manager and social media marketer, working on a wide variety of high profile projects. She has worked with every many types of clients, such as Allergan, Krispy Kreme and the Russian Tea Room.
Jana has been running a successful photography business for over 12 years, including managing a niche photography studio in New York City. This has given her tremendous insight into customer service, organization and appealing to a customer base on a visceral level.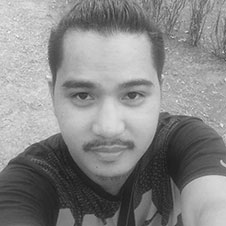 Edgar Ybanez
Website Designer