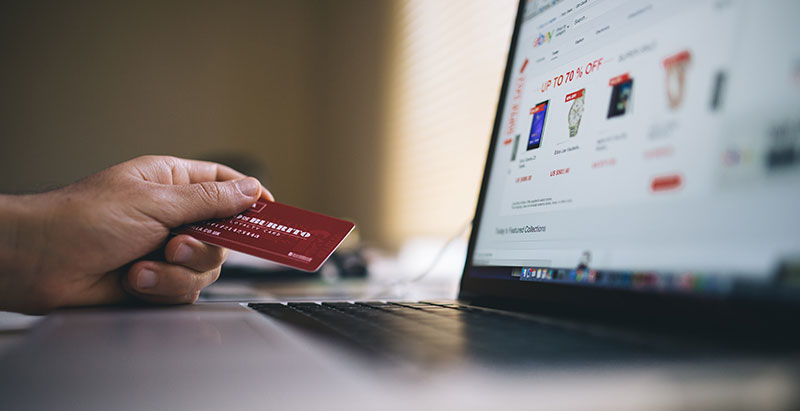 Marketing. You know it's important. You know you need to invest in it. But what you really care about is making sales.
Digital marketing can be especially frustrating, because while you can track some metrics (such as how many clicks an ad gets and how many online sales or newsletter sign-ups it drives), others remain nebulous. How many people walk into your store based on your social media posts? How many customers make a purchase because they saw a good review on Google?
To understand how different kinds of marketing can lead to sales, it can help to think about the life cycle of a customer. The decision to make a purchase is just one point in their journey, and you can be with them every step of the way, before, during, and after the sale.
For the purposes of this blog post, let's assume you own a pizzeria. You're a locally-owned business known for your great selection of toppings. You deliver within a limited radius. Business is good, but it could be better. How can you use marketing to drive more sales?
The traditional method would be to rely on print advertising. Place an ad in the newspaper, mail out coupons, maybe even hire someone to hang fliers on doors in the neighborhood. You can track how many sales each one leads to by using different coupon codes.
Of course, the problem with this method is that people are reading less and less print. After ordering from you once, customers may go back to ordering from the place they drive by every day instead. How can you stay in front of your buyers and get more of the market share away from your competitors?
Paid search is one way to drive more sales. If your customers Google "pizza near me" the next time they're craving pepperoni, will your pizzeria be at the top of the search? A good AdWords campaign can even utilize extensions that allow customers to call you directly, or send them to the "Order Online" option (and if customers can't currently order pizza on your website, well, we can talk about that, too).
Those are some direct methods of marketing your pizzeria. But what about social marketing? How does that drive sales?
Social media marketing is about keeping your pizza in the forefront of your customers' minds. You don't want them thinking of you only when they want to order a pizza. You want them to see your content and say "Wow, you know what? I think I'll order a pizza tonight."
This sort of marketing can be harder to track. A person might not even click "Like" on your post, but later that night they can't stop thinking of the close-up of melting cheese on a pizza fresh from the oven. They were going to cook at home tonight, but they want that pizza. They pick up the phone and call. You've made a sale, and you don't know why.
A particularly creative and engaged social media team can build your online presence such that customers enjoy interacting with you on social media. You become not just the place they order their pizza from, but a place whose posts make them smile. You're a part of their community. You make good pizza, yeah, but you're also a small business owner, you feature your employees, you promote your neighbors, you share cute pictures of cats who want pizza, too. And while you can't to point to any one post and say "This lead to a 10% increase in sales this week," you're still making sales.
Your social media presence can also drive word-of-mouth recommendations. Let's say three friends are going to get together this weekend and play some board games. No one wants to cook, so they're going to order a pizza. Who do they order from? One of the friends keeps seeing your Facebook ads. Several of their other friends have liked your page. Your pizza must be good. Everyone agrees they're going to order from you. Another sale.
Your pizza is so good, one of the friends leaves a five star review on Google, along with some pictures of the pie they ordered. Three days later, someone else is on their phone trying to decide where to order a pizza from. They see your Google listing, check out that most recent review, scroll through a few pictures, and make an order. Another sale, and you didn't have to do anything to make it.
That's the power of great marketing. Over time, it starts to take on a life of its own and spread beyond its paid reach.
Have more questions about how marketing drives sales? We'd be happy to answer them, whether you're selling pizzas, gym memberships, or summer houses. Contact us today.
Image credit: Pexels / negativespace.co