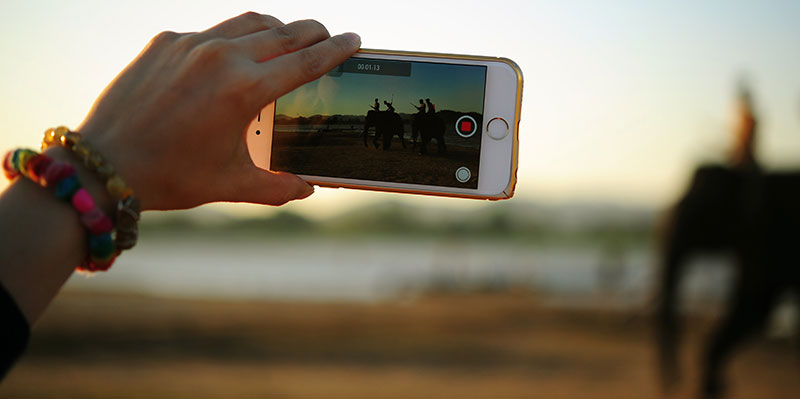 If you've shared a YouTube link on your Facebook fan page recently, you may have been disappointed to notice how little reach it received. That's because Facebook is hard at work developing their own video capabilities, and they give preference to native video over outside links.
So how can you take advantage of Facebook's new focus on video content?
First, build your channel on Facebook. If you've been creating content for YouTube, you have a stockpile of material that you can now upload on to Facebook. While it may be frustrating to have to upload things twice, it will be worth it to see the increased reach of your Facebook page, and to have more quality content that will encourage people to interact with you. On our client EXCEL Physical Therapy's page, we reach between 500-1000 people with every video posted directly to FB, and about 50 with links to YouTube.
Not sure which content to prioritize? Focus on videos that are highly shareable, and videos that demonstrate your business's culture and values. This promo video by The Phantom Circus, LLC in Colorado is an excellent example of the sort of polished content that impresses would-be customers: https://www.facebook.com/denvercircus/videos/1829852250658852/
Next, consider creating content especially for Facebook. You want videos that have viral appeal – keep it short (2-3 minutes is good) and make it fun and engaging. Keep in mind that a lot of people watch videos with their sound off, so work with ideas that are either entirely visual, or add captions. This has the added bonus of making your content more accessible to the Deaf community!
I am baker combines two popular genres of video – recipe and cake decorating – into one short and sweet mobile friendly and shareable bit of content: https://www.facebook.com/iambaker.net/videos/vb.161470543902973/1572860076097339/?type=2&theater
There are a few other things you should keep in mind when creating content especially for Facebook. The first is that FB has stricter laws about copyrighted material than YouTube does, so avoid using any music that you don't have the rights to. Next, what is your Call to Action? Do you want users to share the video, like your page, visit your YouTube channel, or order a product? Include a clear CTA to get the most benefit out of your video.
Now let's turn our attention to the Go Live function. Have you done a live video as your fan page? It's a great way to engage directly with your audience. Make sure to give them a heads-up on when you plan to go live, and choose a time when your fans are the most active online.
There are a lot of ways to utilize the Go Live function. Here are a few popular live video options:
Q&A Session. Collect a few questions from your fans ahead of time, and begin to answer them on live video. As your audience connects to the video, prompt them to ask more questions.
Behind the Scenes. Let your audience watch you work or meet your team. Give them a tour of your office, factory, or studio. Give your employees a chance to say a few words.
Livestream from an event. If you're at a trade show, conference, or festival, go live and give your fans a taste of what they're missing. This is a great way to drive more traffic to events, too. It reminds your audience of what's happening and that they don't want to miss out!
New product announcement. If you're rolling out new products, improved features, or an upcoming sale, live video is the perfect way to announce it. Build some hype ahead of time by teasing what sort of announcement you'll be making, and your customers are sure to tune in.
Once you've done a live video, you'll have the option to post it, so that those who missed it when it was in-progress can catch up later. This very enthusiastic video from Build-A-Bear Workshop is the perfect example of a live announcement that they then saved so their customers could view (and share) it later. https://www.facebook.com/Buildabear/videos/vb.8783725165/10155920212610166/?type=2&theater
Facebook has also recently added advertisements to videos, and there's talk of being able to monetize your channel in the near future. It's clear that FB is gunning to break YouTube's near-monopoly on video content. As Facebook continues to shift their focus to video content, the smart move will be to ensure that you're providing quality videos on your fan page.
Not sure where to start? We'd love to help you identify what sort of content is best for your audience. Contact us today.
Image credit: Pexels / Teono123 No