Feeling the need to shake up your marketing a bit? It's always good to consider new strategies and ideas. We know it can be hard to keep up with the trends, especially in our ever-changing digital world, so we've collected six of the most interesting trends that we've been watching.
Video is King
Let's lead with perhaps the hottest trend in social right now. Everyone's talking about video! This powerful visual tool is a great way to share information, entertain your audience and potentially even go viral. And it's not nearly as difficult to create as it used to be! Although slickly produced professional videos are still a great investment, you can also supplement them with content created using your smart phone.
The options for video are almost endless – A single video can be uploaded to both your YouTube channel and Facebook, broken down into smaller snippets for Twitter and Instagram, and you can also embed it in your blog and write one or more posts around it.
There's so much more we can say about the possibilities for video, so be sure to check back for next month's blog, where we'll dive deeper. Until then, here are a couple of examples from two of our clients:
EXCEL Physical Therapy has a series of videos highlighting the success stories of their patients. These videos are edited to add graphics and create a sense of narrative, combining patient interviews, footage of treatment, and more to tell a story. This video had over 300 views within two weeks of being posted.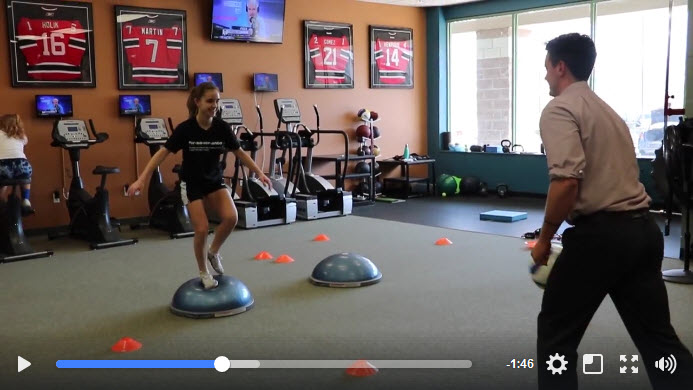 This video from Russian Tea Room shows the power of simplicity. By focusing on the appeal of the snow falling in NYC, we created a powerful tableaux that sucks viewers in without requiring a soundtrack or narration. This video has been viewed by almost 15,000 people since January, has hundreds of likes and has been shared dozens of times.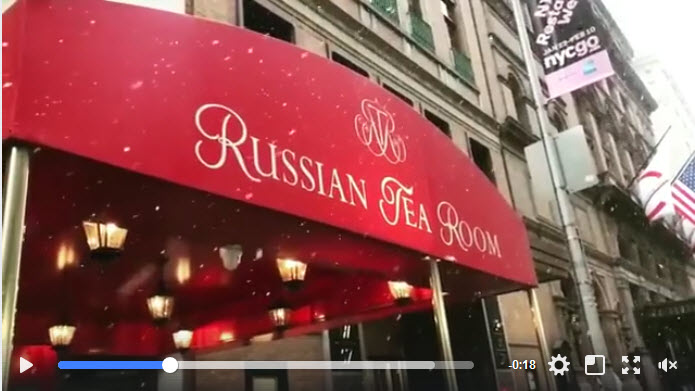 Harness the Power of Influencers
Are you familiar with influencer marketing? It's today's version of the celebrity endorsement. Having a popular YouTube personality or Instagram model promoting your product is a great way to reach a new audience. From providing samples and products for promotional purposes to sponsored posts to actually bringing the influencer to you and creating a video around their visit, there are different levels of influencer marketing based on your budget and how important you want to make this for your marketing strategy.
It can be as simple as taking a photo of a celebrity visiting your location, such as this cheeky image of actor Jon Donahue visiting Russian Tea room. Jon's Twitter following is over 11.3k people!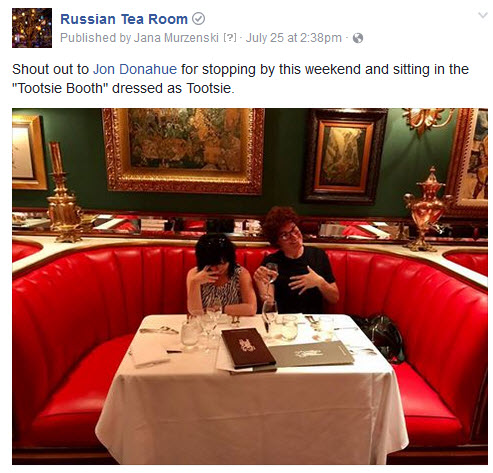 Instead of, or in addition to, courting established influencers, you can also consider building your own street team of brand ambassadors. This can work especially well for either local businesses or niche markets. Your street team would be a combination of your loyal customers and some of the movers and shakers in your community. The great thing about having a local team of influencers is that you can more easily integrate them into your events and other promotions.
Build a Community
Speaking of community, you can build an online one around your business. Just recently, Facebook rolled out the ability to build groups around your business's Facebook fan page. This allows you to create a space where your customers and audience can interact with each other and with you. Imagine the possibilities! This can dovetail especially well with Influencer Marketing, if you've built a team of brand ambassadors that will be active in your community and keep your customers engaged, leaving you to just do a little light moderation to keep the group healthy.
We haven't seen anyone taking advantage of this new ability to integrate groups and fan pages, so we'd love to hear if you've experienced it.
Be Mobile Friendly
You'd think this would be old news by now, but we're still surprised when we stumble across a page that just doesn't display right or properly function on mobile devices. Increasingly, consumers are doing their browsing and shopping from their phones and tablets. If they can't access your site on the go, they'll turn to a mobile-friendly competitor.
Even if your site is mobile friendly, there's probably more you can be doing to engage with your customers on their devices. For those of you with a physical location, how is your Google+ page looking? Are your hours accurate? Many of us turn to Google maps when it's time to decide where to eat dinner, grab a drink or do some shopping.
And that's without even getting into things like check-in rewards, Snapchat frames and other perks.
Not sure how mobile friendly your site is? Google has a convenient tool for you to test instantly:
https://testmysite.thinkwithgoogle.com/
Is Your SEO Up to Date?
Too many people think SEO is a "set it and forget it" sort of thing that you do once and never worry about again. Think again! Google and other search engines are constantly tweaking their algorithms to give users more relevant results and to prevent abuse of the system. One key change in 2017? Our last entry gives you a clue – that's right, Google is basing your ranking partially on how mobile-friendly you are.
It's good to do a periodic overhaul of your site's SEO to make sure you're still showing up when your customers search for you. Make sure you're up to date on the best practices, and that you're not missing any key words or phrases that could lead more business to your door.
Don't Be Afraid to Outsource
It's good to be able to handle things in-house. After all, nobody knows your business like you do. But do you have the time to stay on top of marketing trends, mobile platforms, and SEO best practices? Or the budget to devote full-time staff to it?
Sometimes, you've got to call in the experts. If you see one of your competitors just killing it on the social media front, it's probably because they've outsourced their digital marketing to an outside firm. You might want to take a look at our article - 5 Reasons to Hire a Social Media Manager.
Outsourcing could mean just having a consultant come in, do a social media audit and give you some advice on how to improve. It could mean having someone train your team on the best way to handle your social in-house. Or it could mean completely handing the reins over. It all depends on your budget and your business's needs.
If you want examples of the power of outsourcing, you just have to check out any of the case studies on our site.
The main benefit about outsourcing is that you get to work with people who are as passionate and knowledgeable about marketing as you are about your business. You get to devote all of your energy to what you do best, and know that your marketing is in good hands.
Which of these marketing trends has caught your eye? Are there any you've already dedicated some time to this year? We'd love to hear what you're doing, and what's on your mind. Talk to us in the comments, or drop us a line.